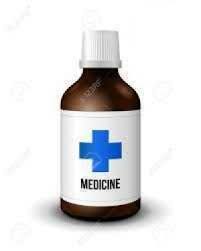 7 LA SF 200ml Syrup
Uses Of 7 LA SF 200ml Syrup
Digestives, Anaesthetics- Local and General, Laxatives, Purgatives, Antacids, Antireflux Agents and Antiulcerants



How it works
Blocking pain signals from the peripheral nerves to brain which decreases the sensation of pain.
Neutralizes the excess acid in the stomach.
Provides essential nutrients.
Disintegrates the gas bubbles and allows easy passage of gas.
Side Effects
Hypersenstivity reactions
Gastrointestinal discomfort
Flushing (sense of warmth in the face, ears, neck and trunk)
Composition
Magnesium Hydroxide - 250 MG
Aluminium Hydroxide - 250 MG
Safety Precautions
No, do not take 7 LA SF 200ml Syrup along with alcohol. If you have alcohol while taking this medication, you may face lot of serious problems.
No, do not take 7 LA SF 200ml Syrup if you are pregnant. You should consult with your doctor before coming to some conclusion. It is always good to seek doctors advice before having a medication.
It is not preferable(Not Safe) to take this drug (7 LA SF 200ml Syrup) when Breast Feeding. You should always consult your doctor before taking any medication while breast feeding.
It is not-safe to take this 7 LA SF 200ml Syrup drug if you are intent to drive a vehicle.
It is found to be not-safe using this 7 LA SF 200ml Syrup for patients with liver problems.
It is recommended to take a look at our discalimer page before checking about medicine uses and effects.